Go to the
BPNN Home page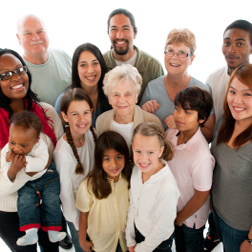 BPNN Calendar
BPNN 2015 Virtual Convening
The BPNN 2015 Virtual Convening was a success! Here you can view the webinar recordings and get detailed information about the speakers.
All Recordings
Nov. 3rd
Nov. 10th
Nov. 19th
You can download the webinar recordings using this link. Details for each convening and the presenters are found by selecting the tab.
The convening recording is available now. Click here to download it.
The kick-off convening was led and co-facilitated by your fellow BPNN Members Corey Best and Sherry Tomlinson.





Keynote Presentation: ďUnderstanding Child Neglect and its Connection with Poverty.Ē Begins at 9:25 minutes of the recording.
Kristen Shook Slack is a Professor at the School of Social Work, University of Wisconsin Ė Madison. She holds a Ph.D. in Social Welfare and a Masters in Social Work, both of which she attained at the University of Chicago. Her professional interests include topics related to child abuse and neglect; poverty and child development; welfare and child welfare systems; welfare reform and child and family well-being; intimate partner abuse.
Over the years, Ms. Shook has focused much of her research efforts on understanding the role of poverty and economic hardship in the etiology of child maltreatment, with a particular emphasis on child neglect. She is also interested in the caseload dynamics of child welfare systems in relation to other public benefit systems, such as Temporary Assistance for Needy Families, and in community-based programs designed to prevent child maltreatment. Her work advances approaches to better coordinating services and benefits to effectively address the economic needs of families at risk for child maltreatment, and improved assessment strategies for identifying risks and protective factors related to child neglect. Her research is primarily supported by the Doris Duke Charitable Foundation, the Wisconsin Childrenís Trust Fund and the National Institute of Child Health and Human Development.
Her professional affiliations include the Institute for Research on Poverty and the Center on Child Welfare Policy and Practice.
Preventing Child Neglect: Itís More than a Family Matter. Begins at 57:15 minutes into the recording.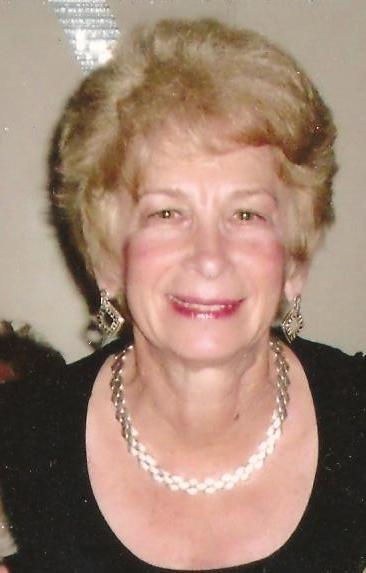 Meryl Levine, MSSA, ACSW, is a Senior Consultant for the National Alliance of Childrenís Trust and Prevention Funds. She works on various Alliance projects such as coordination and support of the Birth Parent National Network (BPNN), and national Birth Parent Advisory Committee for Casey Family Programs, and also the Alliance child neglect prevention work. She has over twenty-five years of experience managing child maltreatment prevention, family support, and out-of-home care programs. She has directed many national and state parent partnership initiatives and conferences to engage parents as partners in programmatic and policy decisions to improve services and outcomes for families. She has expertise in providing training and technical assistance to community groups, organizations, programs and service systems to build capacity and successfully implement parent partnership strategies. Meryl has been the key organizer of the BPNN Virtual Convening.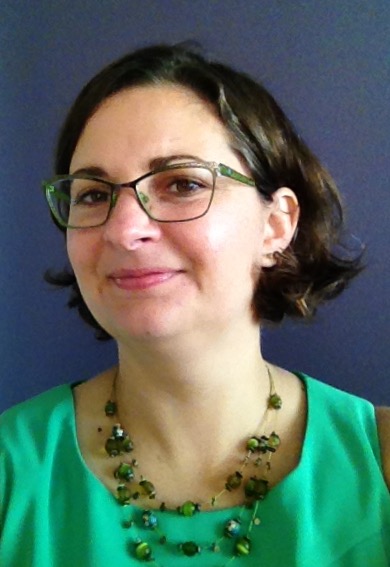 Rebecca Murray is the Associate Director of Wisconsinís Child Abuse and Neglect Prevention Board, the stateís leading child abuse prevention agency and childrenís trust fund for their state. In her role, Ms. Murray leads the implementation and ongoing administration of the Community Investment Plan. Ms. Murray received her Bachelorís in Communication Arts and a Masterís in Business Administration from the University of Wisconsin - Eau Claire.
Connect the Dots: Building a Movement to Strengthen and Support Families and Prevent Child Neglect. Begins at 1:29:43 minutes into the recording.

Cailin O'Connor works to promote better outcomes for young children and their families, with a focus on promotion of protective factors that children, families and communities need to thrive. This includes coordinating the Strengthening Families National Network of 35 states using CSSPís Strengthening Families Protective Factors Framework and supporting communities in their work to build innovative early childhood systems through the Early Childhood Learning and Innovation Network for Communities (EC-LINC). Coming from the field of family support and child abuse and neglect prevention, OíConnorís work has addressed a wide range of issues, including adverse childhood experiences, cross-systems coordination, effective prevention strategies and evidence-informed program improvement. She is a graduate of Macalester College, and holds a master's degree in Human Development and Family Studies and a graduate certificate in Prevention and Intervention Science from the University of Wisconsin-Madison.



Jim McKay is the Public Policy Consultant for the National Alliance of Childrenís Trust and Prevention Funds helping advance public policies that support children and families at the federal level and in support of state Childrenís Trust Funds. He is also the State Director of Prevent Child Abuse West Virginia and leads Prevent Child Abuse West Virginiaís efforts to advance public policy, promote public engagement and implement various strategic initiatives including the Our Babies: Safe & Sound campaign, Partners in Prevention, Stewards of Children, Circle of Parentsģ, and directing operations for the West Virginia Childrenís Trust Fund. Jim graduated from Tennessee Technological University with a Bachelorís of Science Degree in Political Science in 1991. Jimís proudest achievement is being father of two great sons, Jake and Jonah. Jim enjoys coaching their Little League baseball and youth soccer teams, and making memories that last a lifetime.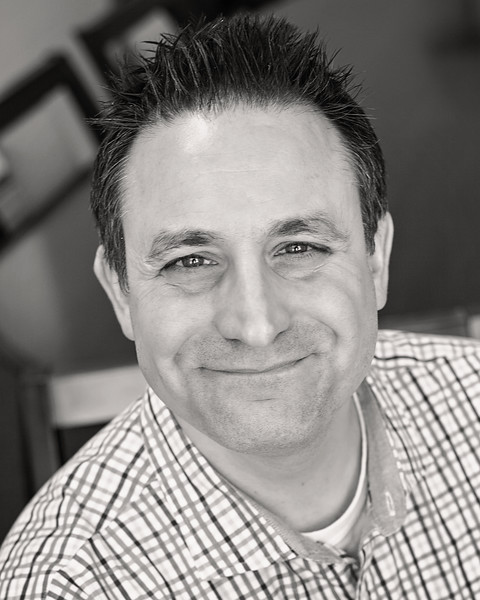 Ben Tanzer is the Senior Director of Strategic Communications at Prevent Child Abuse America. He oversees content strategy for all traditional and new media efforts. He co-scripted the 2010 Emmy award winning Ounce of Prevention of Florida ďPrevent Child AbuseĒ public service campaign and is a frequent lecturer on the topics of messaging, framing and social media.


The second convening is led and co-facilitated by your fellow BPNN Members Sandra Killett and Toni Miner.

The convening recording is available now. Click here to download it







Keynote Presentation: Parentsí Roles in Transforming Child Welfare Systems and an Update on the Commission to Eliminate Child Abuse and Neglect Fatalities. Begins at 11 minutes into the recording.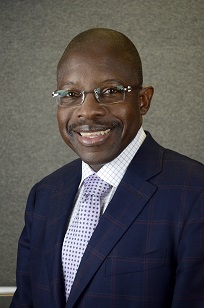 Dr. David Sanders is Executive Vice President of Systems Improvement at Casey Family Programs, which he joined in July 2006. He oversees the foundationís work with child welfare systems to improve practice, with an emphasis on ensuring safe and permanent families for children. He also oversees the foundationís public policy work. In 2013, Dr. Sanders was appointed by President Obama to a key administrative post as chair of the Commission to Eliminate Child Abuse and Neglect Fatalities. The same year Dr. Sanders also was selected to chair the Los Angeles Blue Ribbon Commission.
Parent Experiences in BPNN Policy Activities.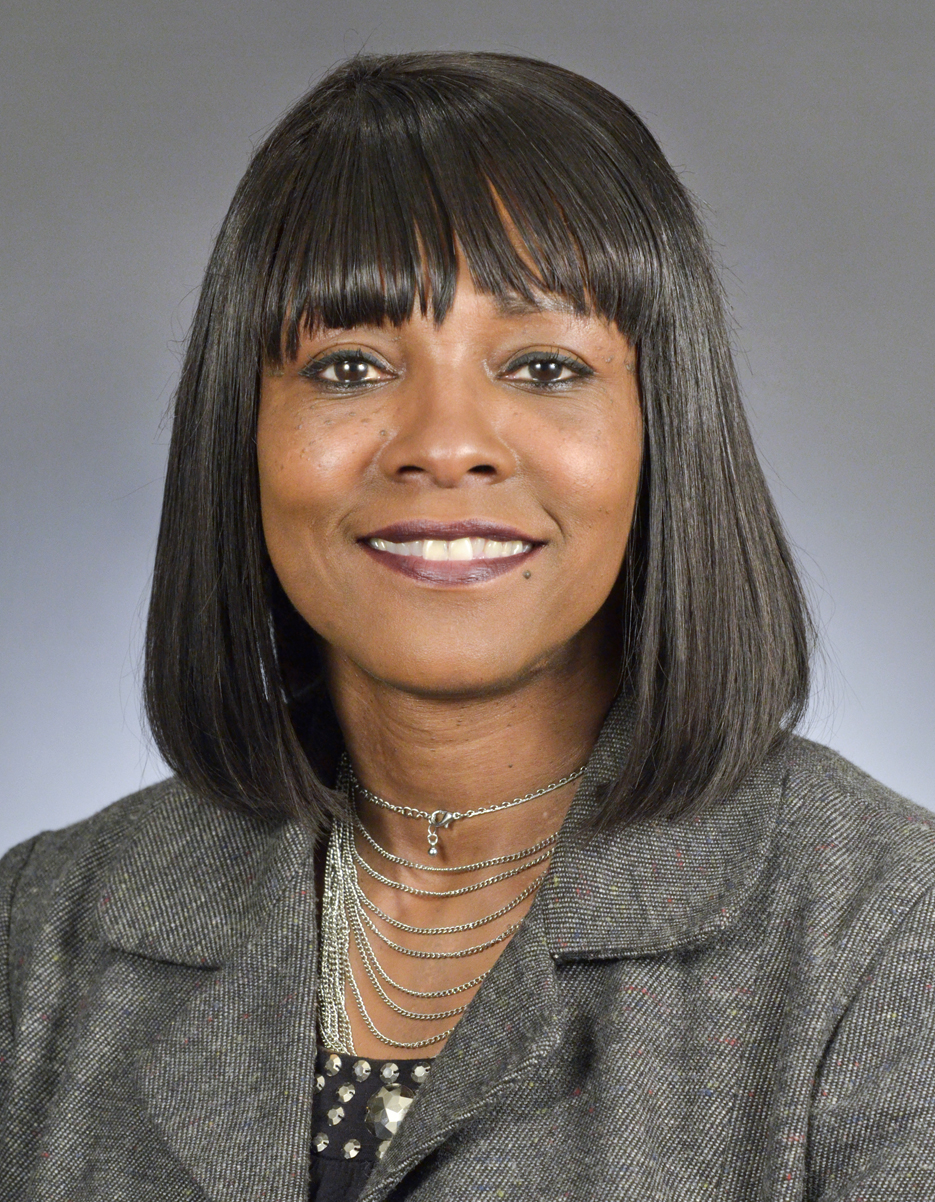 (Begins at 52:16 minutes into the recording.)Representative Rena Moran was elected to the legislature in 2010 for District 65A and became the first African American to represent St. Paul. She has been involved in legislative committees such as Childhood and Youth Development Policy, Education Finance, Health and Human Services Finance, Housing Finance and Policy committees. She is also the Director of Prevention Initiatives and Parent Leadership of Prevent Child Abuse Minnesota and a champion for prevention and early intervention.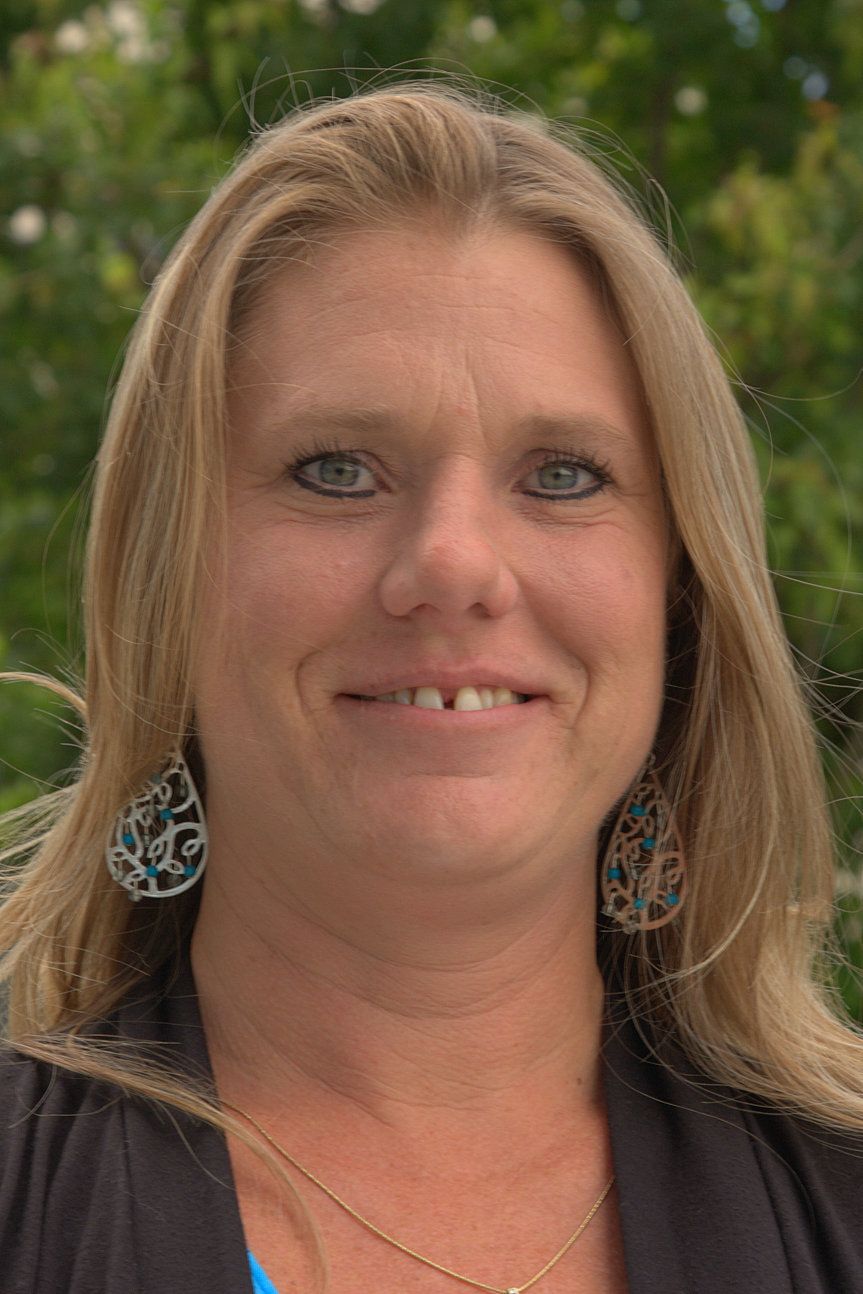 (Begins at 1:02:51 into the recording.) Toni Miner works as a Family Support Partner with Jefferson County Colorado Child and Youth Leadership Commission. She testified to the Commission to Eliminate Child Abuse and Neglect Fatalities. She serves on numerous state and local level committees such as the IV-E Waiver Oversight Committee, Childrenís Justice Act Task Force and Human Trafficking Subcommittee. Toni is the recipient of the 2016 Casey Excellence for Children Award.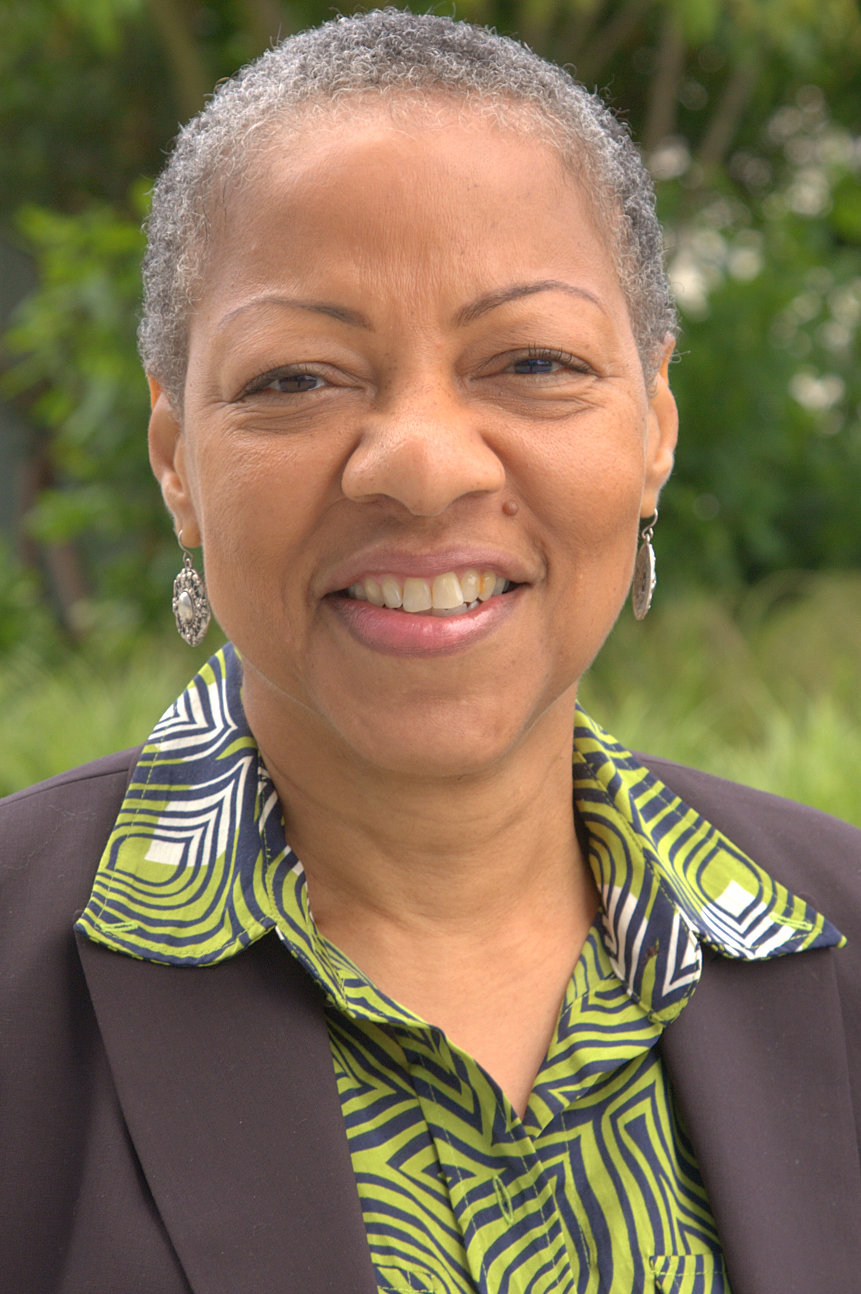 (Begins at 1:08:24 into the recording.) Sandra Killett is the Executive Director of Child Welfare Organizing Project in New York City, a major advocacy organization focused on improving New Yorkís child welfare system. She has presented on multiple occasions to the Senate Finance Committee and to individual policymakers. She established the Undoing Racism Committee to examine racial disproportionality in the child welfare system.
Engaging in Policy Work through Strategic Sharing.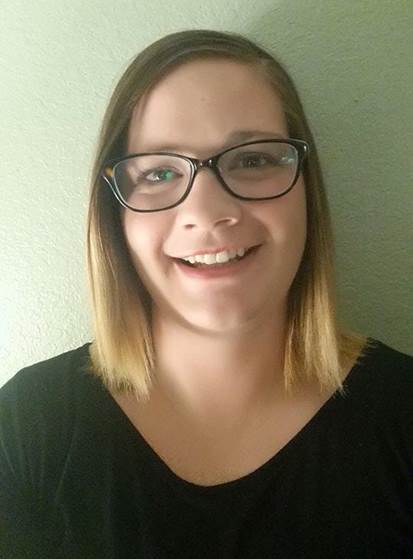 (Begins at 1:25:40 into the recording.)Rebecca Fayer, is the Northern Service Area Coordinator for Parent Partners at Children & Families of Iowa. She has been working with the Parent Partner program for 4 years and she currently supervises four coordinators who implement the program in 27 Iowa counties. She is very passionate about advocating for the parent voice within state systems.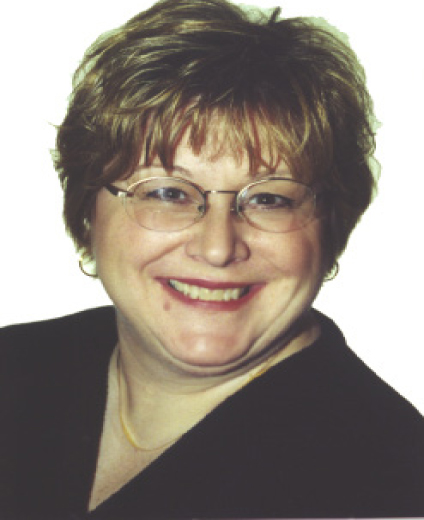 (Begins at 1:34:10 into the recording.) Roxy Foster is the Director of Prevention Initiatives in Central and Northeastern Minnesota and the Public Policy Lead, at Minnesota Communities Caring for Children. She has led the way for Minnesota parents to become leaders in their communities. She is currently introducing Community Organizing and Family Issues and also Strategic Sharing training as organizing strategies for parents statewide.




The third convening was led and co-facilitated by your fellow BPNN Members Jeremiah Donier and Denise Moore.



The convening recording is available now. Click here to download it





Building a Culture of Health through Strong Foundations for Children and Families
(This presentation begins at 9:50 minutes into the webinar recording) Martha Davis, MSS, Senior Program Officer, Robert Wood Johnson Foundation

This video of Nadine Burke Harris is referenced in Ms. Davis' presentation about how childhood trauma affects life across a lifetime. Filmed Sep 2014 at TEDMED 2014. Fast forward to 6:49 and watch up to 9:31 for the portion on Brain Science that will be referenced in Ms. Davis' presentation.

Ms. Davis presented the Robert Wood Johnson Foundationís Culture of Health Initiative, which focuses on promoting the overall health and wellbeing of communities. She spoke about overcoming trauma, reducing violence and promoting the social and emotional development of children and families.
What Can We Do to Better Support Parents through the Court Process? (This presentation begins at 37:17 minutes into the webinar recording)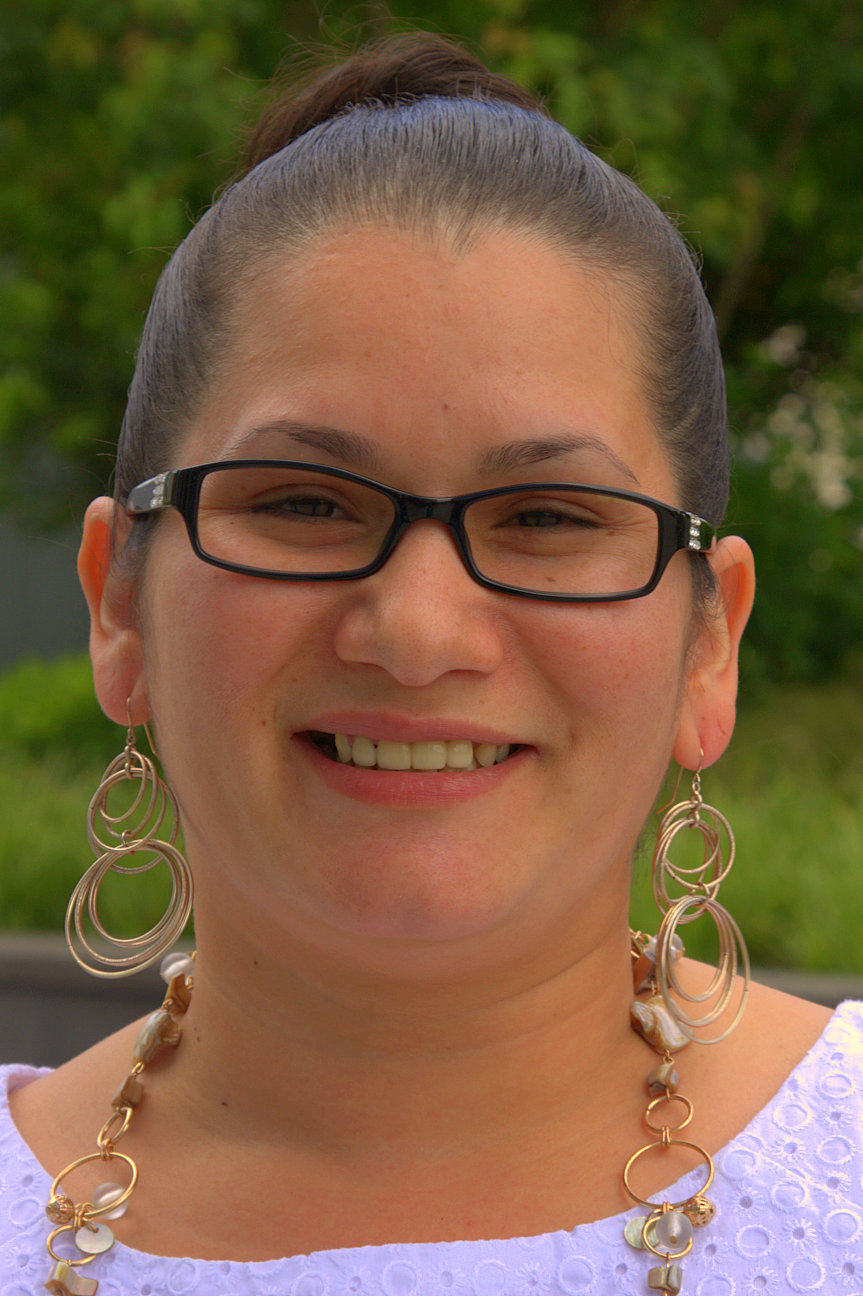 Nancy Vivoda, BPNN Member and Family Advocate, Detroit Center for Family Advocacy is a highly respected and accomplished parent advocate in Detroit, Michigan and active member of the Birth Parent National Network. She is a mother of five children ranging in age from 20 years to 11 years of age. She became involved with the child welfare system when all five of her children were removed due to domestic violence issues. Ms. Vivoda was recruited to the Detroit Center for Family Advocacy where she currently works assisting parents in obtaining free legal services to help prevent children from going into the foster care system. She participates in her local child welfare departmentís Team Decision-Making meetings and serves on a special committee focusing on changing the way the system provides services to families in Michigan. Ms. Vivoda is an experienced trainer for Casey Family Programs (CFP) and worked with the CFP birth parent activities for over 7 years. She has done extensive public speaking and was a consultant for the National Resource Center for Permanency and Family Connections. She is the recipient of the Casey Family Program Excellence for Children Award for 2013.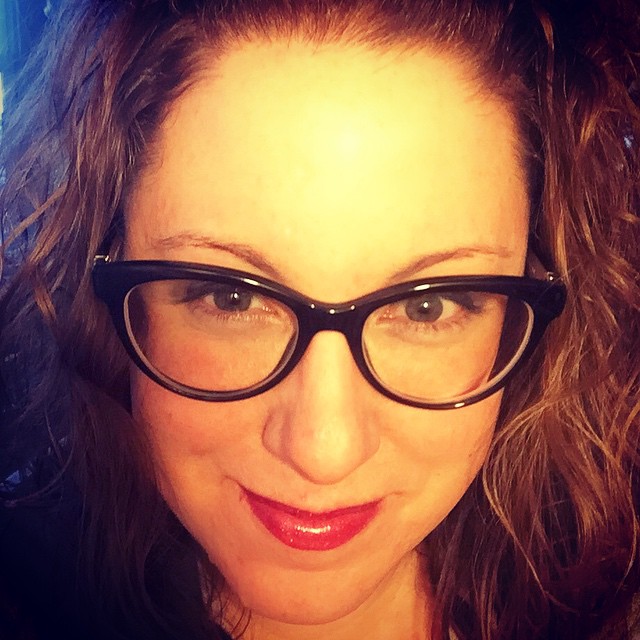 Shannon L. Urbon currently serves as the Managing Director of the Detroit Center for Family Advocacy (CFA). Ms. Urbon was born and raised in Lansing, Michigan. She earned a Bachelorís Degree in Organizational Studies from the University of Michigan in 1999 and obtained a law degree from the Michigan State University College of Law in 2008. Ms. Urbon accepted the Holbrook Fellowship with CFA in February 2013 in order to her pursue her passion for family advocacy. She transitioned to Managing Director in May 2015. She brings the skills she learned while advocating on behalf of parents and children involved with Child Protective Services to her work with CFA and also serves as the Intern Coordinator for CFA.
Ms. Urbon detailed how local teams consisting of an attorney, a social worker and a family advocate can help parents navigate the court system to achieve the best outcomes for their families. They briefly discussed key elements of the Detroit Center for Family Advocacy model and the essential points to use in conversations with stakeholders in local communities.
Better Together: Building Partnerships between Birth Parents and Foster Parents (This presentation begins at 1:11:55 into the webinar recording)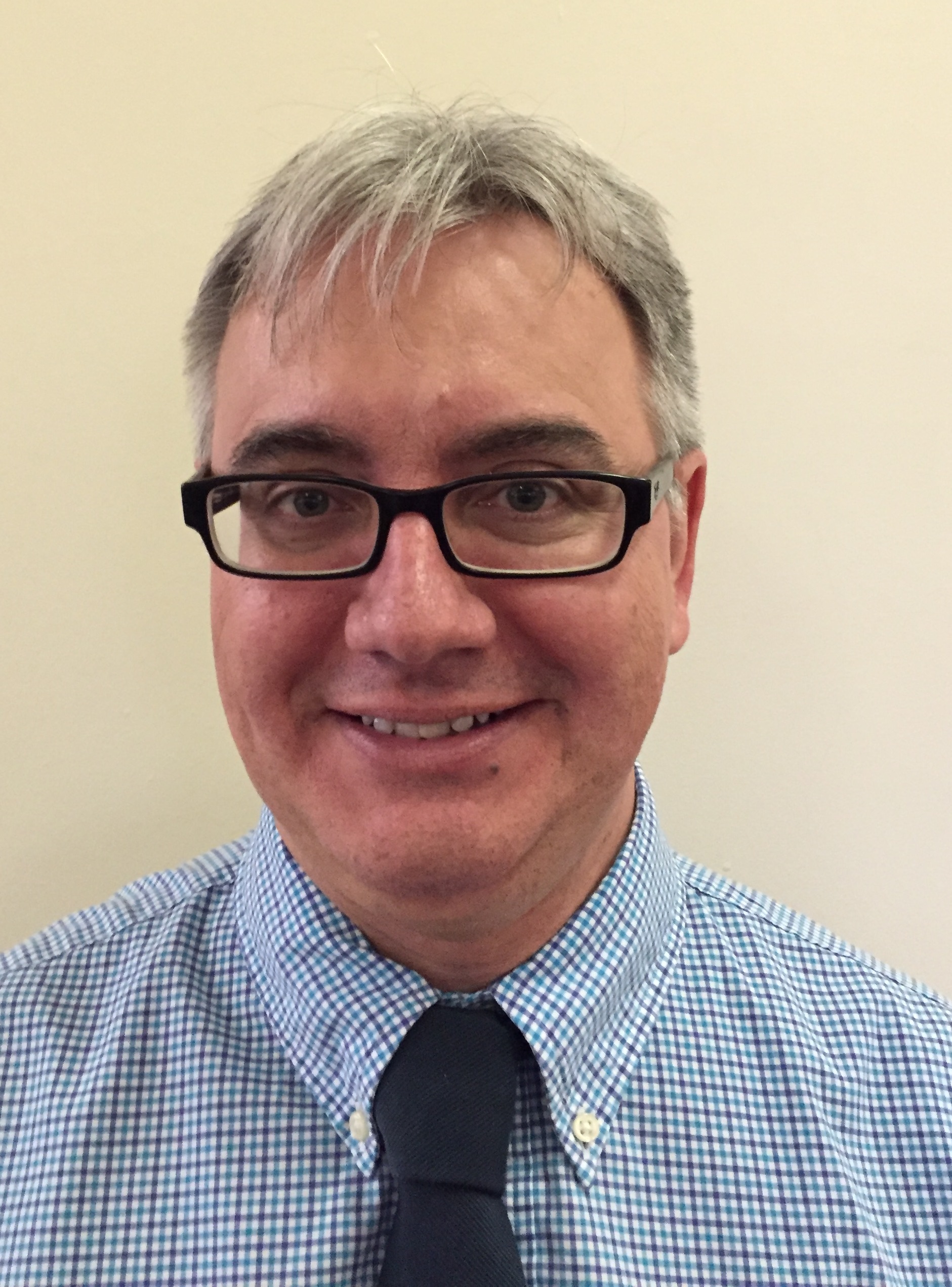 Geraldo Pilarski, MA, ACSW, currently serves as the Parent Leadership Coordinator for the New Hampshire Division for Children Youth and Families (DCYF). Geraldo leads the implementation of various strategies to build agency capacity to partner with families to improve outcomes for children, youth and families involved in Child Welfare. One of these strategies is the Better Together workshop with foster parents. Geraldo has over 25 years of experience designing and implementing programs and strategies to harness the wisdom and unique expertise of consumers in transforming the system that serve them. With a keen focus on social justice and empowering practices, Geraldo has extensive experience serving vulnerable families in as diverse contexts as the slums of Brazil, industrial Japan, Chicagoís inner city, and currently public service in New Hampshire.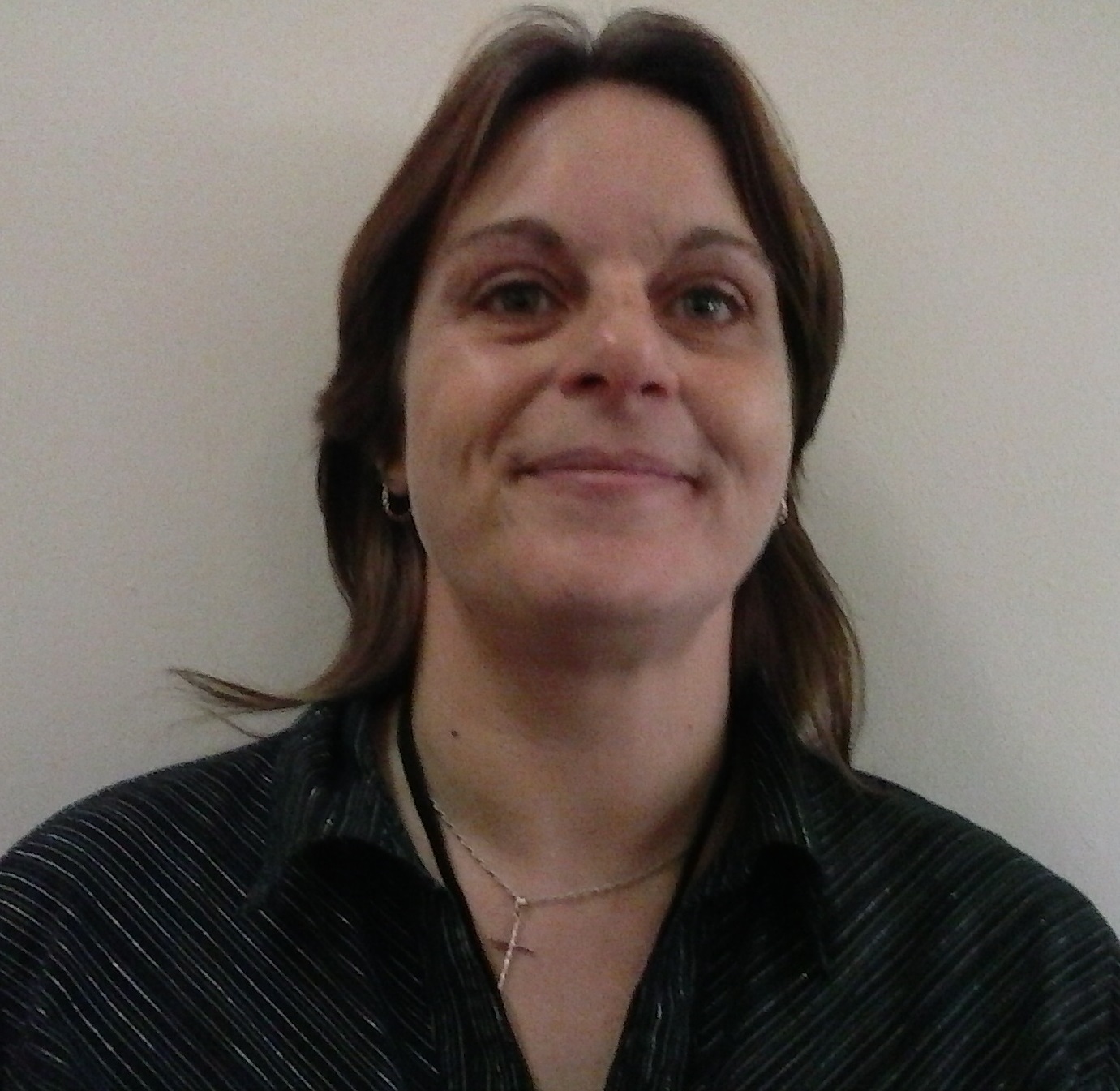 Paula Carrier, Parent Leader. Ms. Carrier began her journey as a Parent Leader working with the New Hampshire Parent Partner Program. In 2014 she became the Parent Consultant for the program and currently works with mothers going through the process now. She states, "I absolutely love helping parents to keep their children safe in NH and I enjoy this work very much."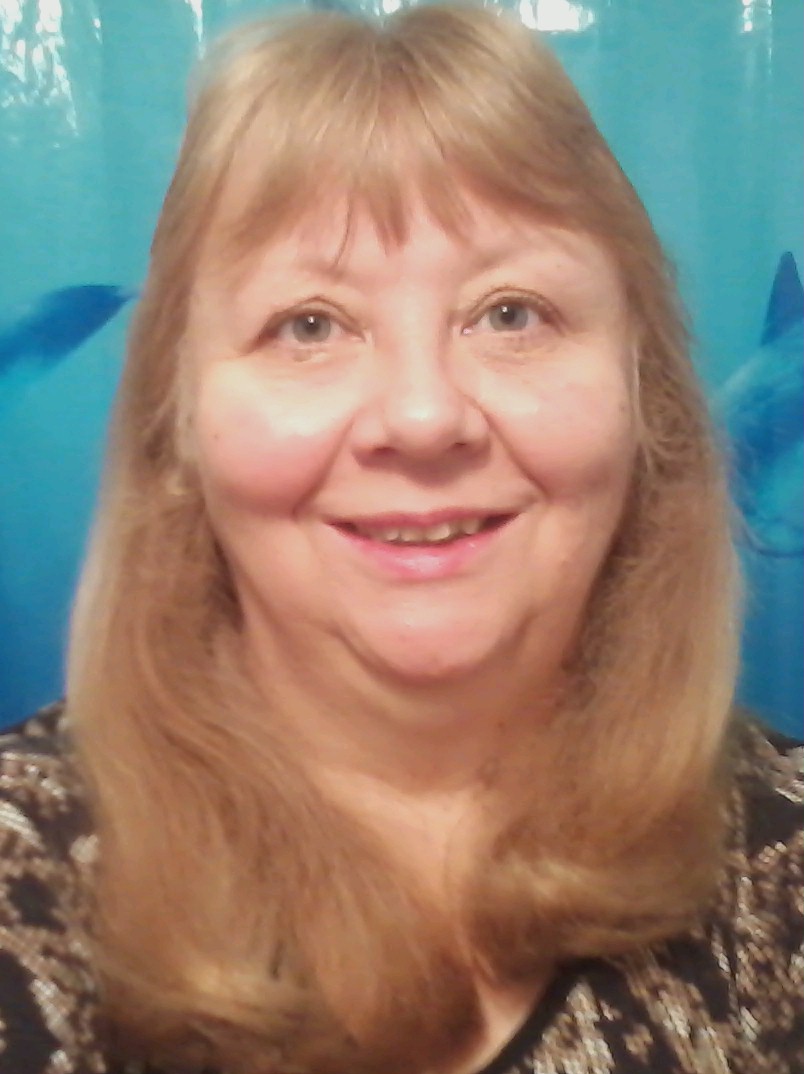 Darcy Tuoti, Foster Parent Consultant, NH DHHS DCYF Parent Partner Program, is a foster and adoptive parent. Ms. Tuoti attended her first Better Together Workshop almost four years ago and became a strong supporter of the process. Serving on the committee to develop a Better Together workshop tailored to birth and foster parents together, she participated in the pilot workshop. Now she facilitates these workshops and continues to staunchly support the process of birth and foster parents working together for the benefit of the children they all love.
New Hampshire Department of Health and Human Servicesí representatives discussed the importance of strengthening relationships between birth parents and foster parents to support healthy social and emotional development of children placed in foster homes. The presenters highlighted key elements of the Casey Family Programís Better Together training and shared their personal experiences while participating in the training workshops.
Want to become a BPNN Member?
Parent Membership Application
Online form The form will appear in a pop-up window. Make sure your browser is not blocking pop-ups.
Organization Membership Application
Online Form The form will appear in a pop-up window. Make sure your browser is not blocking pop-ups.